Pumpkin was adopted by Elise and Kelsey of Indiana
Pumpkin is a petite little princess. She has a way of making sure everyone spoils her and loves doing it but she is also a lot of fun.



Treasure has an amazing little personality. He likes to play like any puppy but also loves to cuddle and be held. He has the same sweet disposition as his mother and will make a great companion. He is my favorite.
Treasure has gone home with Rusty and Jim in Tn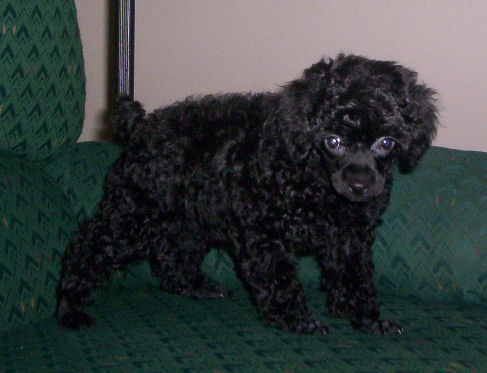 Muffly is always on the go.
In Fl with Mimi